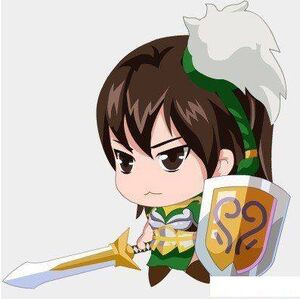 Born in the time of chaos, she was the daughter of the mighty warrior Zhang Fei. She was raised in the battalion, therefore, got really well trained on martial arts. Very few people would have the talent as her rival.
Sign: Scorpio
Blood Type: B
Character: Brave, wise, very womanly
HP:
Attack:
Ex Skill: Shield- HP + 10%, 50% chance of halving damage recieved.
Ad blocker interference detected!
Wikia is a free-to-use site that makes money from advertising. We have a modified experience for viewers using ad blockers

Wikia is not accessible if you've made further modifications. Remove the custom ad blocker rule(s) and the page will load as expected.